Water Heater Repair Jerseyville IL | Local Service Near You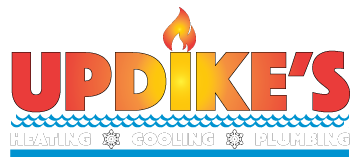 There are so many things around the house that rely on that water heater. A poorly running water heater can affect your dishes, laundry, and everything in between. This is why having a reputable professional water heater repair specialist on speed dial is so vital.
With technology advancing as fast as it is, even in the systems in your home, there are a lot of options. That means on top of a reputable specialist, you want someone who is educated in all the newest technology so that they can address your issues in the most efficient and timely manner.
We understand that, and that is why our technicians continue their education while they are working in the field. With this dedication, our team of experts is geared to help you out with any of your water heater repair or maintenance needs.
Our team wants to use their dedication and years of experience to help you ensure you have hot water when you need it. All you have to do is reach out, and one of our experts will be there to help you solve your water heater problems quickly and efficiently!
Gas Water Heater Replacement and Installation Services Near You
If you need your water heater replaced or repaired, our team is there for you. We are dedicated to delivering top-notch customer service from start to finish so you can get back to living your life without a care.
Once you have reached out to our customer service reps, we will send our technician out to you immediately. These technicians will work to deliver the highest quality work in a timely and cost-effective way.
Not only do our experts come with the highest quality work, but we also use premium-grade products. This ensures that there will be less chance that you will need emergency repairs.
Need Your Water Heating System Fixed or Installed? Call Us!
Our team of passionate professionals has accumulated years of experience and continues to elevate their knowledge. They do this so that they can deliver the best customer experience possible.
All you have to do is call us and let us get you set up with one of our experts so that you can get back to your life!
Updike's Jerseyville Gas Service
613 Maple Ave, Jerseyville IL, 62052
618-498-2193