Geothermal Heating Installation Jerseyville IL | Reliable Systems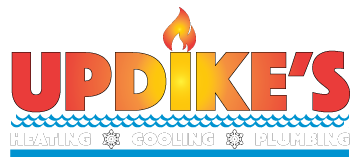 Our company's reliable heating system services are available to all local residents of our area and even further away. We have many years of experience behind us to back our claim for professionalism and reliable setup and installation of all types of heating systems.
Our team of expert installers will help to set your geothermal system up and finetune it to perform at maximum capacity. This means your system will run for many years to come when you allow our company to do your installations and setups.
Allow us the honor to do what we are passionate about, and that is to keep your home warm and cozy during the cold months. The testimony of a long list of satisfied customers is proof that you will get only the best from our expert technical personnel.
No job will be too small or too big for our highly trained heating system installers, so call us today. Do not get caught with a broken heating system in the cold. Call us, and we will heat your home in no time.
Geothermal Heating System Installation Experts Near You
A warm home in the winter makes for happy customers, and we strive to ensure you will always be satisfied. Our offices are close by, so we will respond promptly with the best advice for your home heating system when you need our services.
The team of technical personnel will be in and out of your home without you even noticing them - that is our level of professionalism. We do not just boast the best services but also affordable prices that will not hurt your budget while keeping your home warm.
We have what it takes to keep your home warm in the winter and cool in the summer to make it your safe haven. Our team will provide the necessary training after installation so you can have the full potential of the system at your disposal.
We also provide reliable maintenance options for your heating system, so it will keep running all year round to keep your home warm. The longer you wait to call us, the bigger the chances that there might be even more damage to the system.
Need Your Geothermal HVAC System Installed? Call Today!
You do not need to be without a heating system for your home; we will gladly get it fixed so your home can be cozy. Make your home the place where your loved ones will want to be during the cold winter months.
Our very professional and friendly customer service personnel are waiting for your call. Our experienced technicians will take the burden off your shoulders and fix any problem you may have with your heating system.
Contact us today!
Updike's Jerseyville Gas Service
613 Maple Ave, Jerseyville IL, 62052
618-498-2193