Jerseyville IL AC Installation | Trusted Cooling System Replacements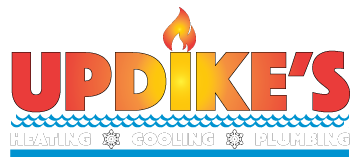 Air conditioners help us live a comfortable life as the temperatures ebb and flow throughout the summer. But if your air conditioner is not working properly, you might find it hard to enjoy your home and your day in general. To make sure your air conditioner is functioning at its fullest potential, you want to turn to a reputable and experienced team of professionals.
Our team is built with experienced and dedicated professionals that would love to help you with that.
Enlist a New Cooling Combatant to Beat the Heat
Everything has a lifecycle, and that goes for your air conditioner as well. It doesn't matter how high quality your unit is, eventually after consistent use, there will come a day when you will have to replace it!
There are some signs you can watch out for when it comes to your AC's performance that might indicate it's time for a new one:
Your unit is a decade or older
Constant repairs are being needed
A rise in your energy bill
Temperatures vary from room to room
Unusual and loud noises
No one wants to have to deal with a faulty AC unit. Our team can help evaluate and find the right model for your replacement that will help save you money and be more environmentally friendly. Our experts strive to find the right fit for you in a timely and simple manner.
Our team of passionate professionals is dedicated to delivering world-class customer service that is dependable. So if you are looking for some help, please reach out to us so we can help you get your problem solved quickly.
Air Conditioner Installs and Replacements You Can Trust
When you are dealing with your and your family's comfort, you want to put your AC in the hands of a team of reputable professionals. All you have to do is reach out to us, and one of them will be out to answer your question.
Our team of highly trained technicians will always diagnose the problem and then give you their educated opinion on how best to solve your problems. No matter where you live in our service area, our team will be able to give you a good solution to your situation.
Not only will we give you options that are high quality but ones that will fit your budget. Our team is so dedicated that we are available 24/7 so that you never have to suffer from a faulty system for too long. So if you're looking for everything from repairs to installation, we can help you address all your air conditioner needs.
So if you are looking for some help with your AC, just reach out, and our team will get out to your home so that we can help you get back to living comfortably in your personal spaces.
Need Your Air Conditioning Installed or Replaced? Call Our Team!
Our team is passionate and eager to help you with all your AC repair and installation needs. All of the experts on our team are dedicated to delivering top-notch customer service and addressing your issues with speed and efficiency.
All you have to do is reach out to one of our customer service reps to set up a service request.
Updike's Jerseyville Gas Service
613 Maple Ave, Jerseyville IL, 62052
618-498-2193