Furnace Repair Hardin IL | Top Maintenance Experts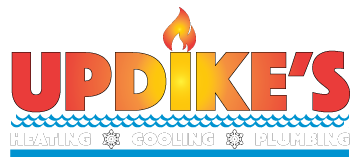 We know that it can become a stressful situation when your furnace breaks. You need fast and reliable service for all of those pesky repairs! That's why we've got experts catering to the residents with years of experience solving these types of problems. Our team will be there in no time and get your heating system up & running again.
We built our team with highly experienced, passionate experts that are here to help you with all your heating needs. All our expert technicians are ready at any moment when needed; they'll come to fix your furnace right away, so there's never an issue again.
Heater Installation and Maintenance Services Near You
As the weather cools down and you rely on your home's heaters for warmth, unfortunately, there's always some level of risk that they won't work when needed most- especially if something goes wrong with installation or maintenance.
But no matter how good you are at maintenance or how high quality your furnace system is, there are bound to be times when something goes wrong. This is where a high-quality and passionate repair expert comes into play.
Our team was built with the most experienced and passionate experts, so when you have those heating emergencies or maintenance needs, they are there to help you solve the problem quickly and efficiently.
We'll ensure your heating unit is restored as soon as possible while also restoring peace of mind in record time!
Need Your Furnace Installed or Fixed? Call Our Nearby Experts!
When you need trusted and reliable technicians by your side, rely on us! Our experienced team of professionals specializing in heating repair services will address any issue quickly without compromising quality workmanship. We will be there at your doorstep to help you. All you have to do is reach out to us and let us address your heating issues as soon as possible.