Ductless Mini Split Installations Jerseyville IL | Top Cooling Systems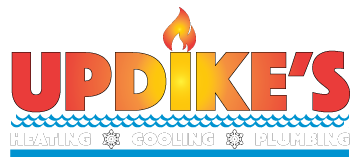 For the proper installation of a split system, you need the services of a professional company, and that is where we come in. We have many years of experience in this industry, which we will share with all our customers in the area.
Allow our company to do what we love to do, and that is to get your home's cooling and heating system up and running. Our team of experts will get it done in record time and leave your place as clean and neat as we found it.
This type of system can be used for a home and office setup, so be sure to contact us for the best installation option. We will also fine-tune your new or any existing system so it can work at peak potential to provide you with the best service.
After installation, we will provide the necessary training so you can have the best service from your system quickly and easily. With many satisfied customers in the area, they are our proof of the best service your money can buy for heating and cooling system installation.
Do not wait! Give us a call, and we will be ready to install your new system quickly and professionally.
Trusted Ductless Air Conditioner Installers Near You
We have what it takes to make your home the cozy and warm place it should be for your loved ones. A team of highly trained technical personnel will be able to provide you with the best installation services for your home or office.
Our team is trained in the special installation procedures needed to get these systems installed in your home. The correct installation and setup will ensure that the temperature will be evenly distributed throughout your home for the best effect.
All these specialized services are at your disposal at affordable prices to keep you and your family happy all year round. After a complete fine-tuning, these systems will be very economical for your home and offices to save even more on your budget.
That is what our highly experienced company has to offer to you for home or office heating and cooling. Do not wait until the cold has already invaded your home, be prepared and give us a call for the best advice.
Need To Get Your Ductless Air Conditioning Installed? Call Today!
No job will be too difficult for our team of experts who you can trust to provide your home the best in the area. All our work comes with a warranty that will give you the peace of mind you and your home or business deserve.
We use only the most reliable brands for our installation units, but we will install any system you may have already purchased. Call us today for technical advice and a customized setup in your home or office!
Updike's Jerseyville Gas Service
613 Maple Ave, Jerseyville IL, 62052
618-498-2193