Heat Pump Repair Edwardsville IL | Trusted Replacements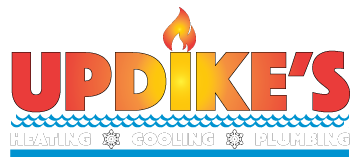 Heating and cooling your home is a complicated endeavor. Luckily, heat pumps are the most efficient and smart way to keep your home comfortable through every season. However, it's easy for the system you're using to get overloaded with so many variables. It may be time for an inspection if you want everything in order to avoid any issues during next winter or summer.
Allow us to make you another one of our many satisfied customers who have used our services for many years. Ask our experts about the best option and solution for your home heating system.
Reliable Heat Pump Installation and Maintenance Near You
Your home's heat pump system is a crucial part of keeping you comfortable during both hot and cold seasons. Unfortunately, no matter how well-maintained your system is, there will always come times when repairs are required. This can make the difference between staying warm this winter or cooling off with some relief on especially humid days.
This is where our company will come in handy with reliable and expert maintenance options for your home heating system to keep it running. All our maintenance options are available at affordable prices that will not hurt your budget while saving you money on costly breakdowns.
Do not wait until the last moment, give our offices a call today for the best possible solution for your heating system.
Need Your Heat Pump Fixed or Installed? Call Our Nearby Experts!
As a company that strives for excellence, we are proud to say that our hard work has earned us many 5-star reviews. Our dedication and attention to detail ensure every order leaves you with the highest level of satisfaction possible! Give us a call and let us have the opportunity to make you as happy as our other 5-star customers.