Furnace Repair Edwardsville IL | Top Maintenance Experts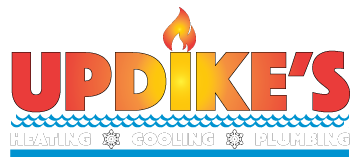 As much as we would love to have those beautiful sun-filled warm days all year long, there comes a season where the air feels like it is attacking you daily. When this time of year comes around, that furnace in your home leaps into action and saves you from the biting assault!
We know that it can become a stressful situation when your furnace breaks. You need fast and reliable service for all of those pesky repairs! That's why we've got experts catering to the residents with years of experience solving these types of problems. Our team will be there in no time and get your heating system up & running again.
We built our team with highly experienced, passionate experts that are here to help you with all your heating needs.
Heater Installation and Maintenance Services Near You
The last thing you want in the dead of winter is for your heater to stop working. But no matter how good you are at maintenance or how high quality your furnace system is, there are bound to be times when something goes wrong. This is where a high-quality and passionate repair expert comes into play.
In such situations, we're on your side. When you need heating repair and maintenance services, count on us to address the issue quickly and reliably. We'll ensure your heating unit is restored as soon as possible while also restoring peace of mind in record time!
Need Your Furnace Installed or Fixed? Call Our Nearby Experts!
The longer you wait to address a heating problem, the more it will cost both money and time. If your system goes haywire, it is best to address it quickly to ensure minimal damage. If you wait too long to contact the experts, it's more likely that even a small problem becomes major.
Even the minutest problem can, if left unchecked, lead to a much bigger problem. Some of the signs that your furnace may not be working correctly you should watch out for are:
Increased energy bills
Inconsistent heating through the house
Unfamiliar noises
Temperatures of the house don't stay consistent
Air is cooler than it should be
You notice drier air and increased dust

Rest assured that no matter what type or size problem arises - from small repairs to major renovations-we have got it covered at very affordable prices too. Contact our team now to get to the root of problems and enjoy heat throughout winters.