Carrollton IL AC Repair | Top Cooling Unit Maintenance Service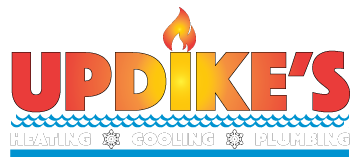 When the air conditioning goes out in the middle of the night, it can be highly stressful. And once the sun starts to kick in, there is a drastic change in things that quickly get even worse! Don't let your home's temperature rise too high and reach such a massive state of discomfort. Let the service professionals take care of business for you.
Our team of dedicated professionals is waiting to help you with all your air conditioner repair and maintenance needs. Any time of the day, just call us, and one of our team will head out to solve your problem!
AC Maintenance and Tune-Ups | Keep The Cool Going Strong
Many professional HVAC companies are more concerned with meeting their bottom line than their customers. These contractors will solve the problem by finding the easiest way to fix the problem and then get right on it. Our team looks thoroughly for the root problem and helps you get the most for your money.
We take our time doing air conditioning repair, but we do not exaggerate the work when it is not needed. Our team will do everything to fix the issue with the AC and only suggest you install a new one if it is beyond maintenance. Using the old AC that requires more tending will not be a cost-effective solution in the long run. Therefore, it is always better to upgrade with a new system that will not add up to the repair and electric bills.
Don't Lose Your Cool | Call For AC Repairs
You don't have to go through several companies to find the right one for your home or business AC maintenance. We've been helping customers beat the heat for decades now. By partnering with our team, you take the burden off your shoulders and give it to us.
Our team has been delivering world-class customer service for several years and wants to help you fix your problem quickly and efficiently.