HVAC Repair Jerseyville IL | Local Maintenance Service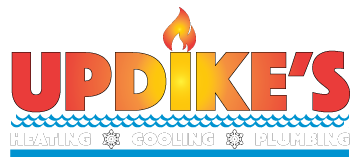 If you need any repairs to your HVAC system in your home or office, our company can do that for you. All repairs come with a warranty to back our expertise and professional work to give you the peace of mind you deserve.
We also provide short-term and long-term, very reliable maintenance options on your heating and cooling systems you can trust. We have years of experience in the industry to back our claim that we are the best in the area to work on your system.
Allow our team of experts to show off their skill in repairing HVAC systems so you can enjoy good quality air cooling. We work on all makes and models, so whatever system you may have, we can fix it and keep it in top condition.
Your Trusted Commercial HVAC Installers Near You
All the systems our company installs in your home or office are from the top brands available to give you value for your money. We want to make sure that whenever we install a system, you will be part of our company's long list of happy customers.
We do commercial HVAC systems and have many years of experience in the industry, so you can trust and rely on our expertise. Do not hesitate to give us a call or visit us in the area for the best advice and a customized system for your needs.
After installing any system, you will not even know that our professional worked on your premises, as we leave it neat and tidy when done. Call us to get that HVAC system installed as soon as possible for a much better and healthy environment in your home.
Need Your Commercial HVAC System Fixed or Installed? Call Today!
Our friendly and professional people are waiting for your call to provide you with the best solution for your home or office. So, call us today, and we will be ready to serve your HVAC needs in the only way we know to, professionally.
Updike's Jerseyville Gas Service
613 Maple Ave, Jerseyville IL, 62052
618-498-2193