Furnace Repair Carrollton IL | Top Maintenance Experts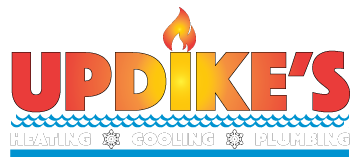 We get to enjoy warm summers and see a massive drop in temperature in the winters. With a drop in temperature, the heater performance begins to suffer. You should call experts when your furnace is not working as it should. Our team of expert technicians will have you back up and running in no time with our swift service.
To do this, you need to find reputable furnace repair professionals like us. We built our team with highly experienced, passionate experts that are here to help you with all your heating needs.
Heater Installation and Maintenance Services Near You
No heating system is immune from breakdowns from a new furnace to an aged cooling unit. As the weather cools down and you rely on your home's heaters for warmth, unfortunately, there's always some level of risk that they won't work when needed most- especially if something goes wrong with installation or maintenance.
Our team was built with the most experienced and passionate experts, so when you have those heating emergencies or maintenance needs, they are there to help you solve the problem quickly and efficiently.
Need Your Furnace Installed or Fixed? Call Our Nearby Experts!
When it comes time for a heating repair, make sure you catch the problem as soon as possible! These warning signs will help ensure that your system gets fixed before too much damage can occur:
1. Your energy bills are unreasonably high.
2. There is a high difference in temperature throughout the house as some rooms are too hot, while others are too cold.
3. Your furnace is too noisy.
4. Your home is unable to maintain the set temperature.
5. Your heating system is delivering cool air.
6. Your home has more dry air and dust.
So, if you have noticed any of these signs or are ready for a good system check, our team is ready to help you. All you have to do is reach out to us and let us address your heating issues as soon as possible.