Godfrey IL AC Repair | Top Cooling Unit Maintenance Service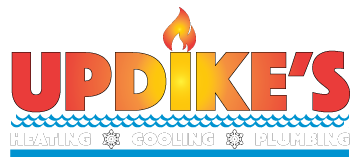 No matter where you live during the summer, having air conditioner troubles can lead to some pretty terrible situations. To prevent this from happening, you want to look for a reputable AC repair specialist.
Our team of dedicated professionals is waiting to help you with all your air conditioner repair and maintenance needs. Any time of the day, just call us, and one of our team will head out to solve your problem!
AC Maintenance and Tune-Ups | Keep The Cool Going Strong
Many professional HVAC companies are more concerned with meeting their bottom line than their customers. These contractors will solve the problem by finding the easiest way to fix the problem and then get right on it. Our team looks thoroughly for the root problem and helps you get the most for your money.
That's why our experts do a thorough assessment before they even start any repairs. Once they have done that, they will then get to work fixing your AC issues. They will take their time to ensure they deliver the highest quality results for you.
If the problem is larger than initially thought, our experts will be honest and explain your options for replacement and installation. We want to give you the right answer to your problem and help you find the solution that will fit your budget.
Don't Lose Your Cool | Call For AC Repairs
You don't have to rifle through a long list of HVAC professionals. All you have to do is reach out to our passionate and experienced experts. Our team has been delivering world-class customer service for several years and wants to help you fix your problem quickly and efficiently.
Reach out to us and set up a home consultation with our customer service reps, and we will send one of our team members out to address your AC repair needs.