Furnace Repair Godfrey IL | Top Maintenance Experts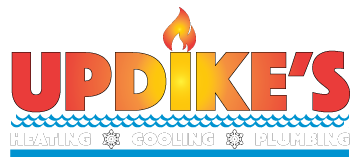 As much as we would love to have those beautiful sun-filled warm days all year long, there comes a season where the air feels like it is attacking you daily. When this time of year comes around, that furnace in your home leaps into action and saves you from the biting assault!
That means that you want to ensure that your furnace is up and running at its fullest capacity. To do this, you need to find reputable furnace repair professionals like us. We built our team with highly experienced, passionate experts that are here to help you with all your heating needs.
Heater Installation and Maintenance Services Near You
The last thing you want in the dead of winter is for your heater to stop working. But no matter how good you are at maintenance or how high quality your furnace system is, there are bound to be times when something goes wrong. This is where a high-quality and passionate repair expert comes into play.
Our team was built with the most experienced and passionate experts, so when you have those heating emergencies or maintenance needs, they are there to help you solve the problem quickly and efficiently.
Need Your Furnace Installed or Fixed? Call Our Nearby Experts!
The minute your system begins not to work right, you need to reach out to a reputable team of experts. Even the minutest problem can, if left unchecked, lead to a much bigger problem. Some of the signs that your furnace may not be working correctly you should watch out for are:
Increased energy bills
Inconsistent heating through the house
Unfamiliar noises
Temperatures of the house don't stay consistent
Air is cooler than it should be
You notice drier air and increased dust
So, if you have noticed any of these signs or are ready for a good system check, our team is ready to help you. All you have to do is reach out to us and let us address your heating issues as soon as possible.