Heat Pump Repair Jerseyville IL | Trusted Replacements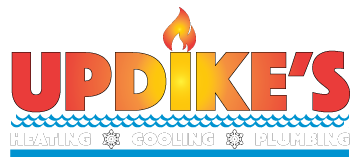 Heating and cooling your home is a complicated endeavor. Luckily, heat pumps are the most efficient and smart way to keep your home comfortable through every season. However, it's easy for the system you're using to get overloaded with so many variables. It may be time for an inspection if you want everything in order to avoid any issues during next winter or summer.
This is where we promise to deliver you the best services. With our expertise, there isn't anything that will stop us from taking care of all those pesky little problems before they become big ones. Our team is determined and skilled to help customers pick the right system for their household needs. This saves both money and trouble down the road. In addition, we have years of experience dealing with water and air source systems.
Reliable Heat Pump Installation and Maintenance Near You
Your home's heat pump system is a crucial part of keeping you comfortable during both hot and cold seasons. Unfortunately, no matter how well-maintained your system is, there will always come times when repairs are required. This can make the difference between staying warm this winter or cooling off with some relief on especially humid days.
Let us help by giving your unit our full attention whenever needed so that its efficiency doesn't suffer too much. You can trust us for a quick yet reliable tune-up or check-up service. We'll make sure your unit is working properly again with the peace of mind that you need!
To know what needs to be repaired or replaced, our team of experts with years of experience will conduct inspections. We'll check the heat pump and then give you our professional opinion about how best to fix it - without any unnecessary suggestions!
We do not blindly proceed with replacing without thoroughly understanding the issues. Our experts suggest replacements and upgrades only when it is a better long-term solution within your pockets.
Need Your Heat Pump Fixed or Installed? Call Our Nearby Experts!
You may be looking for trusted heating professionals, but our team will not just meet your needs; we want to exceed them. We're committed to customer satisfaction and aim for nothing less than excellence when servicing you with a smile on every face. Besides, our team is reliable and wishes to continue maintaining our work ethics and integrity by serving in the best possible manner.
With our experienced experts on your side, you don't need to compromise on the quality of services or keep a constant check on the workers. We'll never keep you hanging in the middle of repairs and ensure a quick service.
As a company that strives for excellence, we are proud to say that our hard work has earned us many 5-star reviews. Our dedication and attention to detail ensure every order leaves you with the highest level of satisfaction possible! Give us a call and let us have the opportunity to make you as happy as our other 5-star customers.
Updike's Jerseyville Gas Service
613 Maple Ave, Jerseyville IL, 62052
618-498-2193